I have watched many youtubers do The Ultimate Harry Potter Tag which inspired me to do my own. Most of you know by now that I'm a huge fan of Harry Potter. After doing multiple Harry Potter posts I realized I had never answered a tag about Harry Potter. So, today is the day! Let's take a look, shall we?
– What Hogwarts house are you in?
Krisha : Ravenclaw and proud! I have been sorted by Pottermore twice, as well as doing the Ultimate Harry Potter Sorting Quiz and they all agree on Ravenclaw.I think most people who know me would say this is accurate.In Ilvermorny, I would be a Thunderbird, once again according to Pottermore.
Jheel: Same
– What is your Patronus?
Krisha : Pottermore says it's a Sparrowhaw.
Jheel : Pottermore says it is a horse.
–What is your wand?
Krisha : Black Wood with unicorn hair !
Jheel : Pottermore gave me a wand whose core was dragon heartstring.
I have given a detailed explanation on me and my friends sortings in a post called pottermore sorting.
– What would your boggart be?
Krisha : This is a great question, I wish they'd create a quiz for this on Pottermore because I'd be down for that. Perhaps death? Or the unknown? Something like that. I'm not really scared of anything physical. Probably failure. Like hermoine….I am not really sure
Jheel : I unlike most others have "Dog – o – phobia" ( you know hatred for dogs 🐕 )….so my worst fear shall be dogs which for humour I will change it into a clown after casting the spell!!😃😃
– What position would you play in Quidditch?
Krisha : Chaser!!! Most would choose Seeker but I don't know why I would love being a chaser:)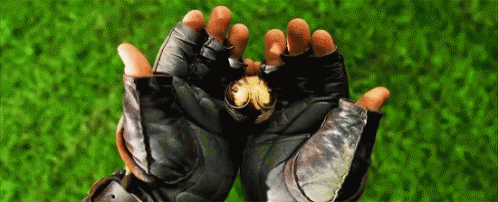 Jheel : Just to inform the viewers….I am really scared of throwing or defending the ball⚽️…so I would rather be a seeker!! You know catching things is quite easy for me🤣🤣
– Would you be pure-blood, half-blood or muggle born?
Krisha : This is an interesting question because blood status isn't generally something you choose. I'd probably say muggle born simply because I can't imagine either of my parents being witches or wizards!I am the only potterhead in my immediate family. However, a quiz I took told I will be half blood.
Jheel : I mean everyone would prefer to be a half – Blood….it would be so much fun to learn as well as do magic spells along with your parents….Though, unfortunately when I took a quiz it said i would be a muggle born, who usually are the brightest wizards of their age!! So in the end i was quite happy since they were just so witty like me ( just joking ) !!!😂😂🤣🤣
– What job would you want to have after graduating Hogwarts?
Krisha : A quiz I did said I'd be a Minister of Magic!
Jheel : I would love to be auror and the protect Hogwarts from dark wizards like He – Who – Must – Not – Be – Named!! It would just be so fun fighting with magic and saving the world🌍!!
– Which of the Deathly Hallows would you choose?
Krisha : The Invisibility Clock, it has to be. Sometimes it's nice just to be able to disappear for a minute, compose yourself and come back ready and fighting. And also to spy on people!!!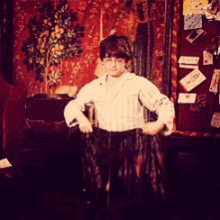 Jheel : Probably the same!!
– Favorite book?
Krisha : That's a really tough question. I love the first book for introducing me to the magical world of Harry Potter. The last book was both amazing and left me crying because of the ending. But if I really have to pick one I guess I will go with The Prisoner Of Azkaban because introduced me to one of my favorite characters: Sirius Black and Remus Lupin. I feel as though the characters really start to develop in this book, and also I love the storyline
Jheel : Deathly hallows…..but obvious!!…all the mysteries were unravelled in this book📖📖…..the ending was so interesting too…..this book was filled with so much thrill and suspence!!!
– Least favorite book?
Krisha : Chamber of Secrets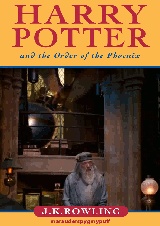 Jheel : Order of phoenix….i mean it was really well written by the author….but it was very long and boring some times….this book wasn't that much interesting as compared to the other books in the series…..but still it was fun reading it !!! 😁
There is even a post on my blog where me and friend have rated all the harry potter books from worst to best.
– Favorite film?
Krisha : Another very hard question, but I guess I will go with either The Goblet Of Fire or The Deathly Hallows. Both have a lot of action and pretty cool special effects.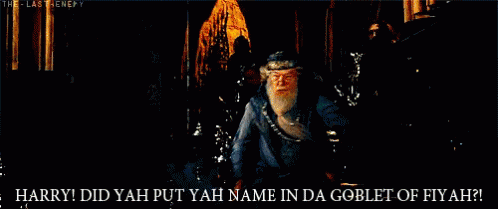 Jheel : Of course, it is the fourth film! I totally love the animation and effects added to it…it is just so amazing as well as inspiring!!…it also gave us a moral of the importance of bonding with diffeeent people in our life…👫👬
– Least favorite film?
Krisha : None of them !
Jheel : Of course, none of them !…all the movies were worth watching!!!😀
Is there a movie you preferred to the book?
– Favorite character?
Krisha : Hermione – always! Harry Potter would have died in book one if it wasn't for Hermione. I love her character arc and what she stands for and she's always been such a huge inspiration for me. Hermoine is a total bookworm like me !!
Jheel : Harry Potter….I mean who would deny that!!…he was brave, a fierce friend and right to the very end…he was the one who was the saviour of the magical realm!!
– Least favorite character?
Krisha : Can anybody really answer anything other than Umbridge! Well, maybe Volde-…..You Know Who. Maybe even Peter Pettrigrew because of his continued betrayals of his friends.
Jheel : Bellatrix Lestrange…..she was the most cruel killer in the series…she did not care about anyone or their feelings…she killed people who were so important and close to the protagonist of the series …she caused a of havoc and bad happenings in the wizarding world… as well as grief to characters..
– Favorite teacher at Hogwarts?
Krisha : My obvious choice would be Minerva McGonagall because she is brilliant and calm – plus she also turns into a cat. She is one of the most interesting characters in the series, and I wish they would have fleshed out her back story a bit more. While she is known for her stern and strict teaching skills, she is also warm and caring, and took Molly's place as Harry's protector during the school year. You could tell that she loves her students, and that she is an awesome head of house (and future Headmistress).But then even Professor Lupin is awesome ! I bet if you asked the students, they would say he was the best Defense Against the Dark Arts teacher…let's all remember he inspired the image of Snape in Neville's grandmother's clothes. Am I cheating choosing two?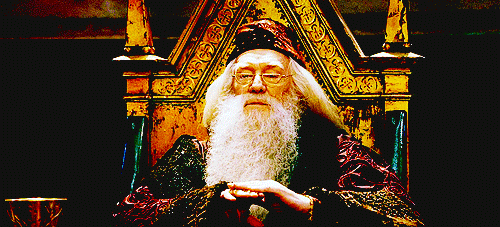 Jheel : Albus Dumbledore…No doubt about it! I love his awesome presence of mind as well as his cleverness!…he was a really great leader and helped people in the best way possible….he was someone whom you could trust and put you entire faith on….he would never ever let you down or hurt your emotions…he was the best guide and a teacher a person could ever have in their entire lifetime….that was really the best part about him…
– Least favorite teacher?
Krisha : Umbridge. Wait… was she even a teacher though? (haha)
Jheel : Gilderoy Lockhart….I hate those people who keep flattering and boast a lot about themselves…😡😡
Favorite Weasley?
Krisha : Fred and George
Jheel : Probably the same !!
Favorite quote?
Krisha : "Happiness can be found even in the darkest of times, if only one remembers to turn on the light…" – Albus Dumbledore. It reminds us to always find the good within the bad. The positive from the negative.
Jheel : "IT TAKES A GREAT DEAL OF BRAVERY TO STAND UP TO OUR ENEMIES…BUT JUST AS MUCH TO OUR FRIENDS…"– Albus Dumbledore. It tells us that we should have the ability to stand our ground against our friends, when you think they are doing something wrong. Also, we should never give into peer pressure, an act that Dumbledore deems worthy of recognition.
Here is a post where me and my friend have listed our favorite 15 quotes with explanations! We would love if you could add more quotes to the list!
– Do you have any unpopular opinions about the series?
Krisha : Probably not. I'm one of those crazy fans that loves everything about it. Otherwise I really wish she hadn't killed off Sirius Black. After everything Harry had been through, he deserved to have a stable father figure in his life. Also it would have been great if Ginny's character was a little more developed.
Jheel : Yep…it kind of makes you addicted and you are not able to consentrate and put your entire focus on anything else….You get distracted a lot more than usual…I have actually experienced it while reading the series!!
If you could remake any of the Harry Potter movies which would it be?
Krisha : Half Blood Prince. I think that they made it much too "funny" for how dark it was supposed to be, not to mention it felt like they really just threw out the book on this one, and neglected to include a lot of what I loved about the book – namely the backstory on Tom Riddle and his family.
Jheel: According to me all the movies were excellently made by J.K.Rowling…they all are really worth watching!!
– If you could save one character from the final battle, who would you save?
Krisha : Fred Weasely maybe…. I don't think there was any resolution to the story where Snape survived, but Fred's death was just cruel. Part of me wants to say Remus, so little Teddy could grow up with at least one of his parents. It's especially heartbreaking to know that they died together, but even more devastating when we consider that they wouldn't get to see their son, Teddy, grow up.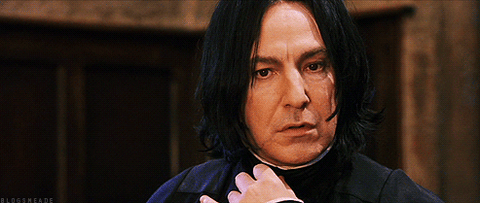 Jheel : Obviously Severus Snape!!….he did not deserve to die in the first place……though he never showed his good qualities to anyone……he was killed by Voldemort because of a simple misunderstanding😭😭….his intentions were never bad…if i would have been given a chance i would have surely saved him….🙃🙃
Hallows or Horcruxes?
Krisha : Duh , Hallows
Jheel : I mean, of course the hallows….who could deny that ??🤔🤔
Which character do you think you'd instantly become friends with?
Krisha : Hermione and I would have all the same classes together so I feel like we would get along really really well. In the very least, would could study together.
Jheel : I would instantly become friends with luna lovegood because of her friendly and kind nature…she was very knowledgeable indeed….i would be able to learn so many new things from her too….( lucky for me !! 😝😝)
Which parts of the Films/ Books made you cry?
Krisha : Snape's memories in the final Film/Book, such an awesome twist with a backstory to a charecter we thought we already had figured out and the heartbreaking deaths Remus Lupin and Nymphadora Tonks .It is devastating when we consider that they wouldn't get to see their son, Teddy, grow up. The death of Fred .It's still impossible to imagine a world where there's a George but no Fred. And then the death of Sirius Black when Harry and him were starting to get along and he was becoming a fatherly figure for Harry.
Jheel : I agree with all the points mentioned above !!
Which spell do you think would be most useful to learn?
Krisha: So many good ones, it's too hard to pick just one. However I am all for Accio. I feel like that would be the most useful spell of my life!
Jheel: I mean of coure Expelliarmus!!….it could be easily used to disarm you opponents and move one step forward to win the duel…it is really good move which will surely help to solve any crisis easily….won't that be good??😜😜
Which class would be your favorite?
Krisha : OOOH! I don't know honestly. I think I would be like Hermione and try to take them all. But I think my favorite would bee transfiguration or Defence against Dark Arts !
Jheel: Unlike Hermoine i would love to be a expert at divination and be the best at predicting the future….i would so much fun to know what is going to happen next…it woud indeed be a really useful skill to learn if only you have the understanding for it…i would love to know how to understand prophecies….wouldn't it be fun to have such skills??🤔🤔
What would you do if you had the Mauraders Map?
Krisha: Explore all the secret passageways in Hogwarts and go down the one that leads to the cellar of HoneyDukes.
Jheel: If i had the mauraders map i would surely use it keep an eye on my enemies andtravk everything they do….and also after playing pranks on trachers and friends i would use it to find the best way to run ….😜😜😜
Would you rather A) ride a Hippogriff or B) ride a Firebolt?
Hippogriff! because how often do you get to have that majestic experience? I would love to have a Buckbeak of my very own.

Jheel: I mean of course a firebolt!! …who wouldnt want the fastest broom in the world?….i mean animals are quite moody😑 and will go whereever they want….and for a matter of fact Hippogriff get insulted very easily and can be dangerous if overwhelmed while flying…so for better security and steering anyone will surely choose a broom..wouldn't they ??🤔🤔
Would you rather travel to Hogwarts via A) Hogwarts Express or B) Flying Car?
Krisha: Hogwarts Express! I want to run through the wall with my own trolley and owl in a cage!Bring that trolley of treats over here, please.
Jheel: There is nothing more better than riding in a flying car ……it would be a totally new experience…and worth for all the fun ….it would be so much fun to turn invisible in a flying car too !!🙂🙂🙂
Would you rather duel A) an elated Bellatrix or B) an angry Molly?
Krisha: I don't want to die just yet, so I would duel a) an elated Bellatrix. Molly is seriously a force to be reckoned with.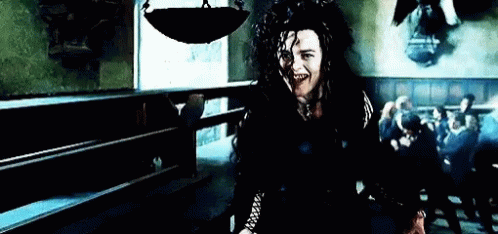 Jheel: I mean for a powerful wizard an angry molly is no challenge …but duelling single – handedly will an elated bellatrix could be dangerous….she would be aware of many dark magic curses which could cost you your life…being with voldemort might have taught her many new unknown tricks too….so it would be better to deal with an angry molly if you love your life!!!
Would you rather A) wash Snape's hair or B) spend a day listening to Lockhart rant about himself?
Krisha: I think I would listen to Lockhart. I'm not trying to touch anyone's hair thanks.
Jheel: Probably the same!!
Is there a movie you preferred to the book?
Krisha: No. If anything the movies helped me love the books more, because for the most part they were really well done and they had this amazing cast we got to grow up with. But the books have so much more in them than what the movies show, and I could never choose a movie over the books.
Jheel: Of course not!!…I mean nothing can beat the fun while reading the books!!
How much does Harry Potter mean to you?
Krisha: I love the universal themes of love and friendship. Harry goes through so much but always his friends to support and standy by him. Themes like that are so relevant and that is why I love Harry Potter so much.
Jheel: Same here!!
Were you happy with the ending?
Krisha: Yes, it was a wonderful close to a wonderful series.
Jheel: Yeah…totally loved the book!!
And that's the tag! Now I am going to tag a few bloggers whose blogs I recently found. But if you read this and want to do it, you are tagged, and feel free to share your post in the comments if you decide to do this!
I nominate :
Also one more thing if you like Harry Potter as much as I do then you will surely vote for the Harry Potter Superlatives. There are amazing awards like the Best Smile…Best Teacher…Most Popular…Best Hair…and many more.