RIDDLE 1:
Identify the above author along with the famous book series that he wrote!
RIDDLE 2 :
Identify the given book cover along with it's author!
NOTE : In the comments each person can only answer ONLY 1 RIDDLE.
I am eagerly awaiting all your answers.
The winner of my last post who answered the riddle correctly first were AANYA and REESE ( for the first riddle ) and INTROVERTED THOUGHTS ( for the second riddle )!
Now, let's begin with my post!
I am really very happy to say that i have come up with my very own tag! I really hope you all like it and also enjoy answering it!
I can't wait to see your answers!
Rules To The Feelings Tag:
Thank the blogger who nominated you and give a link to the blog.
Answer the 5 feelings given to you.
Write the reason in 5 to 6 lines of why does that particular book come under that feeling.
Nominate between 5-12 other bloggers.
Give your nominees 5 feelings too.
Notify your nominees once you've uploaded your post.
# Feeling 1 – A Book That Made Me Totally Freak Out.
Well, I don't much read horror books and this was my very first time reading one…Coraline was a fabulous book that totally made me freak out. It such descriptions and instances that surely made it more creepier than Annabelle! I would recommend it! SO DO GIVE IT A GO!
#Feeling 2 – A Book That Lost Me In Imagination! .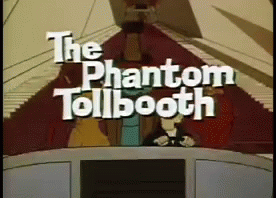 This book ( Phantom Tollbooth ) totally left me in wonder. I was lost deep in thoughts. It fascinated me and left me to my very own imagination. I love the way the author wrote the entire book, every part of it was new, different and elegantly visualized! Overall, it was near to perfection for me. It was soooooo engaging and not to forget that you are never to old or young to read this whimsical fantasy novel! So, DO READ IT!
#Feeling 3 – A Book That Left Me In Fits Of Laughter.
Well, i really love the humor created in the comic called SISTER written by Raina Telgemeier! It was soooooo true and relatable for all. I loved the way the author portrayed her thoughts! It was FABULOUS! It totally left me in fits of laughter, didn't it??
#Feeling 4 – A Book That Made My Day!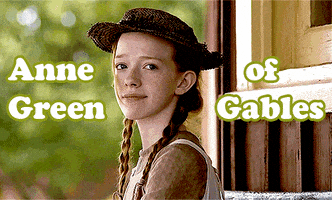 Well, i really think that Anne Of Green Gables was a book that actually made my day! It really taught me many moral values as well as life skills that most of us tend to forget! It hooked me up until the very end! The best part of the book is the imaginative and highly enthusiastic nature of Anne Shirley, wasn't it? I really LOVE the optimism and the positivity penetrated through the book. Overall, it was the BEST, isn't it!
# Feeling 5 – A Book That Cannot Be Forgotten By Me!
Of course the HARRY POTTER Series! I am a die heart potterhead! It was written uniquely by J.K.Rowling. There was never a book series written better than this in history! Even the movies where just out of this world! They beautifully depicted and elegantly animated, weren't they??
5 feelings to the nominees –
A Book That Made Me Cry All Day!
A Book That Was Not That Great…..
A Book That Was Next To Perfection!
A Book That Touched My Heart Deep Within.
A Book That Is Above All The Books Ever Written!
So, I nominate the following 12 bloggers:-
Aanya/Evin/Eleanor/Diya/Renee/Shanessa/IntrovertedThoughts/Maggie/Mary/Nehal/Yesha/Reese
Did you like my tag?? Do you also want to be tagged by me in my next tag??