Identify the above two characters from the Harry Potter Series!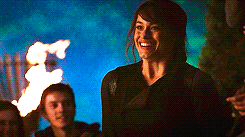 Identify the above character from the Percy Jackson Series!
I can't wait to see your answers!
The winners of my last post who answered the riddle correctly first were Deeksha ( for the first riddle ) as well as Eliana and Nehal ( for the second riddle ) since they both answered at the very same time!!
Hey peeps!
Today i would be reviewing the book, A LETTER TO THE WORLD FROM THE NAIVE MIND by one of my blogger friends, Aanya! Hope u all like it!
Book cover :-
Title: Letter to the world from a naive mind !
Author : Potterhead Aanya
About the author:- I am die heart POTTERHEAD !!!!! I love reading books my favourite are Harry Potter, Percy Jackson, Malory towers, French girl in New York series and Mind Reader. I also play guitar and listen to music as a pastime.
Format: Kindle e-book, Paperback
Genre :- Non – Fiction
Blog Link :- https://potterheadaanya.in/
Pages: 21
Description of the book from GOODREADS :- A letter to the future me, the world, and any aliens who came across this from a die-heart potterhead, addressing the social issues, my thoughts, and my opinions, from a 12 year old's point of view.
To know more, click on the given link :- GOODREADS
My rating: 4.5 stars
My opinion on it :- I think it is an a awesome book and a must read for all age grps! It has so much knowledge and deep meaning in it! I had no words to say after reading this book, i was left astounded! Every line was bold and crisp…..
The basic crux of this book is that u should never be morphed or altered by the society but always and always carry your own personality with u irrespective of how old u grow…U should do your very best to bring a change in this world and should also fight against all odds….U should be who u are!
I have a very inspirational quote from this book that we all really need to understand and be inspired from….It is :-
Another book from the author :- For I Pity Them!
Now, comes my 3 PIECE CANVAS PAINTING! It was the first time that i made a painting on canvas! It sure was a grt experience!
Here is the pic:-
BTW, I used masking tape to create the blank spaces in the middle!
How is it? Did u like it? Wanna suggest any improvements? Tell me in the comments below!