Ginny Weasley bought a pet Pygmy Puff from her older brothers' joke shop. What did she name it?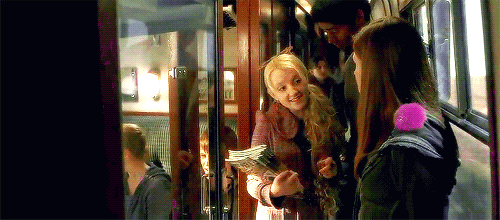 In the Hall of Prophecy there are rows and rows of glowing orbs. Which row contains the prophecy about Harry and Voldemort?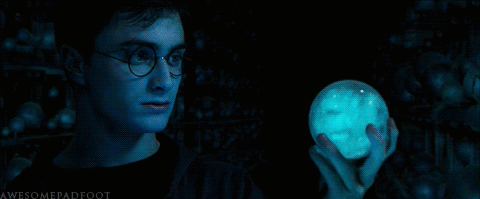 I can't wait to see your answers!
The winners of my last post who answered the riddle correctly first were Avishi ( for the first riddle ) as well as Nehal ( for the second riddle )!!
Hey Guys!
Today i am participating in another weekly meme known as JSBT! Thanks sooo much Riddhi.B for hosting it! This is the 11th week of this meme!
This is a weekly meme that takes place every Saturday on her blog.
Rules:
In each week's post, she will ask a bookish question and answer it in the post. She will also ask another question which will be answered by her next week.
You may do a post answering the question that she has answered or just comment it on her blog!
Have fun!
Today's Question: Name a book which is written by an author who lives in the same country as you do. Now, review it in short.
So being an Indian like i had mentioned in one of my recent post, I love the author SUDHA MURTY! This is the second book that i would be reviewing written by her…
Here is the link to the first book review:- The Magic Of The Lost Temple!
So, the book that i would be reviewing today is called THE MAN FROM THE EGG!
My views + a short summary :
Have u all ever wondered why Brahma has 5 heads or why Lord Shiva has a crescent moon on his head or the fact whether gods ever cheat like we humans?
Then, u would be happy to know that this book has answers to all those questions and many more related to the TRINITY ( Brahma, Shiva and Vishnu! ) ! This trio of gods is responsible for the survival of the human race and the world as we know it now….
They are deities of popular worship all over India! Each story in this book will take u back to a time when people could teleport, animals could fly and reincarnation was something common among all! These are all beautifully weaved enchanting tales of the three most powerful gods of the ancient time!
What i personally loved a lot about this book was that each story was unique in itself. Each one gave a new fact and learning…There were sooooo many mesmerising things that i had myself never thought of…It was written near to perfection!
My star ratings for it :-
Now comes my canvas sunset scenery…..
Here is the pic :-
How is it? Did u like it? Wanna suggest any improvements? Tell me in the comments below!